A great article in the Melbourne Magazine featured in the Age last week highlighting many of the 'toys' chefs like to have available.  We visit HOST Milan in the coming weeks and hope to find some new exciting tools to whet the creative appetite.
NEWS
POP UP EVENTS  are becoming a regular feature in many calendars and equipment for these is now available for HIRE from RELY.   We have Irinox 5 tray blast chillers, Pacojets, Sous Vide equipment – circulators and vacuum machines, and the smaller items, espuma guns, superbags and smoking guns.  Everything is  available for daily or weekly hire.      Contact RELY for further information – office@relyservices.com.au.
NEW PRODUCT
Superbags are a small low cost item but very beneficial in the kitchen for straining, purees, clarifying stock    – here is a comment from Tony Milroy at Lochiel House  http://www.lochielhouse.com.au/
"On a recent trip to Tassie to be a guest chef at Saffire, I had to pack a few essentials – one of which was my ultra fine super bag. It is so convenient and economical and nothing else has the ability to trap small particles like this bag, giving me a superior end product. I have many uses for these bags, apart from the obvious stocks and sauces, I also use the bags for my nut milks, infused oils, cordials and now my latest passion yoghurts and curds."
PS – Lochiel House – Kurrajong Heights, is a beautiful weekend getaway relaxing spot and absolutely wonderful dining experience – the complete package.
SPECIAL OFFER
SOUS VIDE PROFESSIONAL CHEF SERIES &   RELYVAC Vacuum Packaging Machine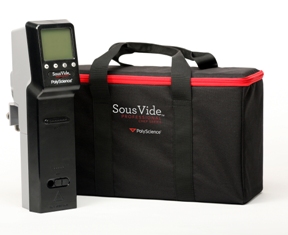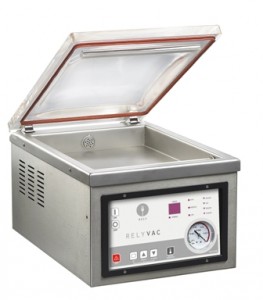 SPECIAL OFFER – VALID FOR PURCHASE OF BOTH UNITS
Mention SVPRV  to receive this offer
1 x  SOUS VIDE PROFESSIONAL                                                           )    $3300 gst incl FOR BOTH UNITS
1 x RELYVAC  RV260   – 26cm sealing arm,  10 m3 pump                 )        Or
1 x  SOUS VIDE PROFESSIONAL                                                            )    $4400 gst incl  FOR BOTH UNITS
1 x RELYVAC  RV350MD -35cm sealing arm,  20 m3 pump            )
TOTAL SAVING per order  $850.00
Delivery included  – Payment by direct debit or credit card prior to dispatch
Offer available until  30 October 2011 or sold out
Enquiries to Elisabeth – sales@relyservices.com.au